Funding
SBA Loans
Fast and simple from start to funding.
Business Funding
Fast and simple from start to funding.
---
FAQ
Business Term Loan FAQs
What Does Term Loan Mean
A term loan provides a borrower with a lump sum of money upfront that is then repaid at regular intervals over a set amount of time, also referred to as the loan term. Interest rates on term loans can be fixed or floating and can start as low as 6%.
What is an Example of a Term Loan
One of the best things about a term loan is that it can be used for a variety of funding needs. Here are some examples of term loans:
Payroll gaps
You can use a small business term loan to cover a payroll gap you've got to cover. You might have one because your business is seasonal. Or you might have one because you had a rush of business and had to bring on new employees to help cover it all. Either way, you can use a term loan to pay.
Adding another business location
If you've got one brick-and-mortar business location that's thriving, the opportunity to open another might be too good to pass up. You could use a term loan to help you cover the startup costs of your new location. Renovations, rent, and materials for running your business all cost money a term loan could help provide.
Marketing
Word-of-mouth advertising is great, but it only gets your business so far. You likely need to market your business at times and term loan funding can help you do that.
Acquiring another business
Another way term loans could help your business is if you've got the chance to acquire another business. If there's one that comes on the market and would be the perfect addition to your existing business, don't miss out. You can use a term loan to help acquire it.
What are Typical Term Loan Interest Rates
The interest rates for term loans tend to be lower than those for short-term loans or other kinds of quick financing. You should also be able to calculate monthly payments for your loan as well because the interest is a flare or fixed interest rate. You could see interest rates as low as 6% with a term loan. Don't forget to add in any origination fees or application fees, and be aware of any early repayment fees that could come with the loan.
Insights
Latest News & Updates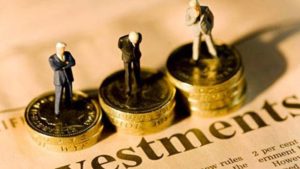 Introduction Over the past 20 years, the search fund industry has proven to be a [...]
Visit blog
Subscribe to our newsletter